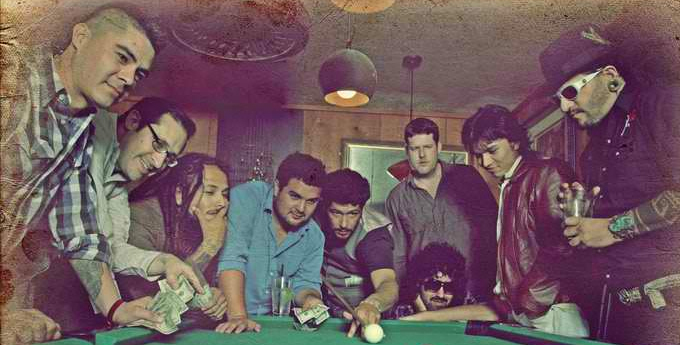 The B-Side Players make music without borders or boundaries. On Fire In The Youth, their seventh album and first for Concord/Picante, they continue exploring the multifaceted grooves of Latin America and the Caribbean, incorporating the sounds of Cuba, Jamaica, Mexico and Brazil with the funk, rock, jazz and hip-hop rhythms of their homeland. With Latin music currently dominating the charts in most of the world, The B-Side Players are uniquely positioned to bring their uplifting message of unity, brotherhood and dance floor revolution to the people of planet Earth.
The B-Side Players are part of a new movement in popular music, a band that honors the international cross-pollination that has always made music the universal language. They use any beat that catches their ear, regardless of geography or genre, to create a compelling, horndriven, polyrhythmic groove. "The root of all pop music is African," says Karlos Paez, the band's lead vocalist, trumpet player and founder. "Our sound acknowledges that fact. That's why the music is so soulful. We're playing the ancient beats that came from Africa to create reggae, son, Afro-beat and funk and mixing 'em all together."
The band has been laying down their own inimitable global funk since they came together in 1994. Their incendiary live shows made them local legends, while their albums showcased a band with a restless musical intelligence, effortlessly blending genres to fashion their own forward looking, Latin flavored, future-funk.